The Ultimate Winter Warmer Recipe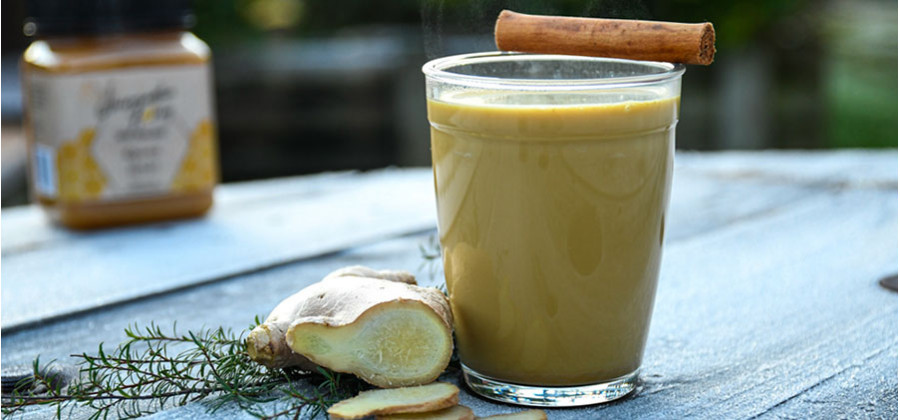 Almond Latte with Kanuka Honey, Ginger, Turmeric and Cinnamon


This is my ultimate winter warmer for these extra cold and frosty mornings – Nothing better than a hot cuppa while you enjoy reading your favourite book. You will find this drink will energise you and can be enjoyed with all you senses with beautiful aromas of coffee, honey and spices filling the air.

Ingredients
1/2 cup of Almond Milk
1tsp (heaped) of Sherrington Kanuka Honey
1tsp Freshly Ground Ginger
1tsp Freshly Ground Turmeric
1 Cinnamon Quill
1/2 cup of Freshly Brewed Espresso Coffee


Give the almond milk (or any other milk of your choice) in a saucepan and add the quill of cinnamon (alternatively 1/2 tsp of ground cinnamon), freshly ground ginger and turmeric (I usually use a micro plainer for this). Let these ingredients simmer for a few minutes so all these lovely fragrances and spices are infused into the milk.
Brew some espresso and give it into a cup – fill it about halfway. Add a heaped teaspoon of our delicious Sherrington Kanuka Honey then using a strainer top up with the spiced almond milk. Be warned its so tasty - you won't get enough of this.

Add Comment