Our Team
Rob Harper
I manage the beekeeping and extraction, organise staff, order materials and generally fix anything that needs fixing.
As a beekeeper I get to work with many interesting landowners in the Marlborough Sounds community, tucked in the best remote locations, where our bees forage in untouched native bush. I love seeing beehives improve in condition and respond as a result of the work we do.
I love talking about bees and honey and anything related to beekeeping, preferably while drinking coffee and eating Sherrington Manuka/Kanuka Honey spread on freshly baked, buttered bread.
When you can't get hold of me, I am either playing with big boy toys like diggers and chainsaws, or have taken Sabine and the kids to Titirangi - a beautiful place in the Sounds with no cellphone coverage!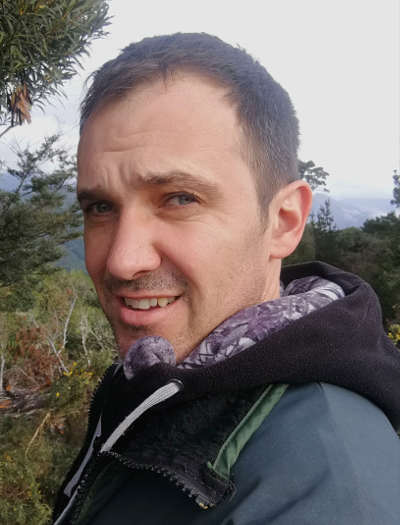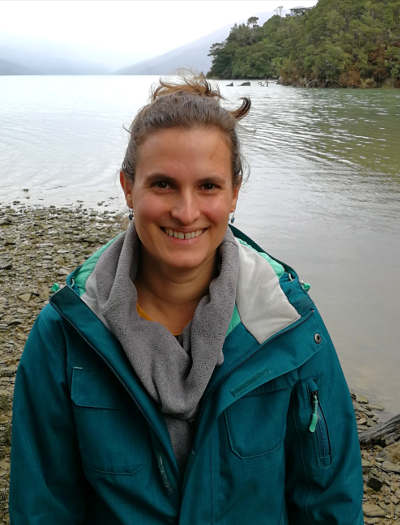 Sabine Harper
I am Rob's better half. At Sherrington Honey I make sure your enquiry gets answered and that your delicious honey orders get to you on time. Basically, I do all the jobs that fall outside the physical beekeeping. That means sales, exporting, marketing and Risk Management (RMP) rolled into one to ensure that you receive the finest quality of Sherrington Honey.
My favourite is the Sherrington Sounds Bush Honey – it is so versatile and works with so many things, on toast, in my coffee, and especially on my pork roast.
Call in after work and you will probably find me, Rob and the kids at the beach by our doorstep in the Mahau Sound with all its driftwood, and mud, taking photos of the beautiful sunsets.
Lately I have been enjoying picking up some tools and turning old bee boxes we no longer use into furniture.

Beekeepers
We have a dedicated beekeeping team currently undergoing apprenticeships in apiculture level 3 and 4, and picking up Rob's experience of over 30 years. Our beekeepers are involved in most processes of the operation – there is a lot more than just honey to beekeeping. They make sure that hives are fit and healthy by providing them with ideal conditions for the time of year. Work includes overwintering, feeding, planning and executing disease control, building and repairing equipment, rendering of beeswax, harvesting and processing of honey, packing and labelling.

Extraction
To ease the pressure over the summer we also have a processing team dedicated to extracting the honey to the highest food safety standards and keeping the machines operating.

Our farmers and landowners
Let's not forget a most important and integral part of our operation: the landowners who allow us to place hives on their property. We are so grateful to them and value the relationships we have built up over the years.
If you have a property in the Marlborough Sounds and would like to host some of our beehives, please contact us to discuss your options.